Abraxane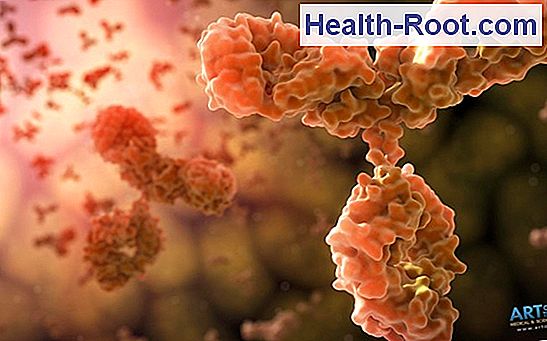 Producer: Celgene Nordic


contains

Abraxane is a cell-inducing agent (antimitotic).


Active substances

paclitaxel




Application

Abraxane is used to treat:
breast cancer where the cancer has spread
pancreatic cancer where the cancer has spread
lung cancer
Only used in hospitals.
Dosage
Available as powder for solution for infusion, which is administered in a vein after reconstitution.
The treatment is individual and tailored according to the effect, partly by the degree and extent of adverse reactions.
possible side effects
Very common (over 10%)

Fever, Powerlessness, Reduced appetite, Fatigue

Diarrhea, Constipation, Nausea, Otitis, Vomiting

Blood deficiency, Impact of bone marrow production of blood cells, Increased risk of infection due to lack of white blood cells, Increased tendency to bleeding due to decrease in platelets

Joint pain, Muscle pain

Impaired sensation, Nervous inflammation, eg on the arms and legs, Change in the sense of the skin

Skin rash, Hair loss

Common (1-10%)

Influenza-like symptoms, Weight loss

Impairment of the mouth, Liver Impact, Abdominal pain, Embarrassment, Taste disturbances, Acid rebound

Sinusitis, hypertension, hypertension disorders, coughing, fast heart rate, swelling of the body through the body, fever, nasal irritation, lymphedema, nasal bleeding, redness and warmth, upper respiratory tract, shortness of breath

Chest pain, too little potassium in the blood, fluid shortage

Bone aches, Muscle cramps, Back pain, Pain in legs and legs

Anxiety, difficulty in controlling arms and legs, depression, drowsiness, headache, stiffness, dizziness, sleepy drowsiness, insomnia

Inflammation of the hair follicles, inflammation of the mucous membranes, nipple changes, skeletal skin, redness, dry skin, altered color of the skin

Infections, respiratory infection, fungal infection

Urinary tract infection

Blurred vision, Loss of eyelashes and eyebrows, Dry eye, Tear flare, Eye inflammation

Uncommon (0.1-1%)

Syncope

Allergic reactions

tinnitus

Rare (0.01-0.1%)

Blood clot, Cardiac arrest



Should not be used

In the case of very poorly functioning liver, the product should not be used.




Pregnancy

Use only under certain conditions.
There is limited experience with the use of the agent for pregnant women. Should only be used in special cases after consultation with the specialist.



breastfeeding

Do not use.


Traffic

No warning.


Blood donor

Do not drop. Donor must be declared by the donor village.



effect
Works by stopping cell division and thereby inhibiting the growth of cancer cells and, at best, killing them.
The half life in the blood (T?) is 13-27 hours.
Pharmaceutical forms
Powder for solution for infusion. 1 vial contains 100 mg paclitaxel (like paclitaxel albumin).
Special warnings
Abraxane is manufactured in a different way from the other preparations with paclitaxel. In Abraxane, the ingredient contains paclitaxel as nanoparticles that are linked to a carrier molecule (albumin), which more specifically brings paclitaxel into contact with the cancer cells.
The drug should be used with caution in poorly functioning liver.
Using other medicines
It is important to inform your doctor about all the medicines you are taking.
Abraxane should be administered before cisplatin (cancer) when these two agents are used at the same time, as the effect of the bone marrow will otherwise be greatly increased.
Grants, delivery, packages and prices
| | | | | |
| --- | --- | --- | --- | --- |
| subsidies | extradition | Dispensing form and strength | Packing | Price in kr. |
| | May only be delivered to hospitals. Delivered according to the provisions for drugs in delivery group A | powder for solution for infusion, susp.5 mg / ml | 100 mg | 3.213,05 |