Abstral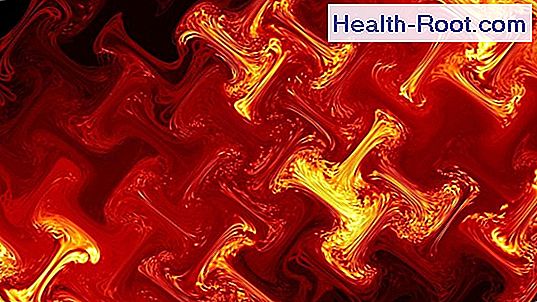 Producer: Kyowa Kirin


contains

Abstral is a strong analgesic.


Active substances

fentanyl




Application

Abstral is used in severe acute pain (breakthrough pain) in people who are already treated with morphine or morphine-like agents for severe chronic pain.




Dosage

Available as travel letters for placement under the tongue. The dose is individual and depends on the nature and severity of the pain.
Adults. Initial dose. 100 micrograms. If pain relief is not achieved within 15 minutes, the dose can be repeated. Do not use more than 2 tablets for a single pain attack.
elderly. The dose should be reduced.
Note:
Resource banners must not be swallowed or chewed.
possible side effects
Very common (over 10%)

Nausea

Headache, dizziness, sleepiness

Increased sweating

Common (1-10%)

Loss of appetite, reaction at the application site

Diarrhea, Constipation, Abdominal pain, Mouth inflammation, Dry mouth, Vomiting, Disorders of taste

Relaxation of the muscles of the carts, Acute discomfort, Blood pressure drop when you get up, Throat infection, Hypersensitivity, Reduced breathing

Hot flushes

Anxiety, Depression, Confusion, Hallucinations, Concentration Disorders, Muscle Cramps, Impaired Feeling, Mood, Insomnia, Thoughts, Abnormal Dreams, Change in Skin Sensitivity

Skeletal skin, skin rash, redness

Hypersensitivity to visual acuity

Uncommon (0.1-1%)

Shortness of breath

coordination Difficulties

Lack of urination
Should not be used
Should not be used at
severe breathing problems
badly functioning heart.



Pregnancy

Use only under certain conditions.
There is limited experience with the use of Abstral in pregnant women.
Prolonged use may lead to withdrawal symptoms in the newborn.
During childbirth, the baby's breathing and heart rate may be affected.



breastfeeding

Use only under certain conditions.
There is limited experience with the use of Abstral tablets during lactation. You should therefore breastfeed only in agreement with your doctor.



Traffic

If the device affects your ability to drive a motor vehicle, driving may be punishable as driving a car and avoided. According to the Danish National Board of Health's guidance on prescribing addictive medicines, driving licenses may not be recommended for permanent treatment.




Blood donor

Do not drop. If you can lose, however, depends on your illness.


doping

The use of Abstral leads to exclusion from sports fenders.




effect
Pain relief by affecting the areas of the brain that detect pain.
The strongest effect occurs after 20 minutes and lasts approx. 2 hours.
The half life in the blood (T?) is approximately 7 hours.
Pharmaceutical forms
Sublingual travel tablets. 1 resorber contains 100 micrograms, 200 micrograms, 300 micrograms, 400 micrograms, 600 micrograms or 800 micrograms of fentanyl (as citrate).
Special warnings
Alcohol enhances the sedative and respiratory activity of the drug.
Fever or exposure to high heat may increase the effect of the medicine and give rise to more side effects.
The drug can cause both mental and physical dependence. Dependence has occurred, sudden onset of ingestion will trigger withdrawal symptoms that appear in general malaise, abdominal distension, tearing, sneezing, sneezing, sweating, goosebumps, diarrhea, headache, shaking of the arms and legs, and possibly. convulsions. In addition, a strong urge may arise to re-ingest the drug. Therefore, at the end of treatment, the dose should be gradually reduced to avoid withdrawal.
There may occur tolerance for longer periods of time. This means that you need higher and higher doses to treat the same pain.
Using other medicines
It is important to inform your doctor about all the medicines you are taking.
Benzodiazepines (sedatives) may increase Abstral's sedative effect.
A number of agents (including certain anti-HIV, fungal, infection and cardiovascular disorders) may increase the effect of Abstral.
Phenobarbital (epileptic) may increase Abstral's drowning and respiratory retardant effect.
Rifampicin (antibiotics), anti-epileptic drugs (carbamazepine, phenytoin) and pesticides may reduce the effect of Abstral.
Abstral may increase the effect of sleepers, anti-depression and anti-psychosis drugs.
Concomitant treatment with MAO inhibitors (agents for depression or Parkinson's disease) may cause seizures, elevated temperature and altered blood pressure, and fentanyl must not be used if you have been in treatment with MAO inhibitors within the last 14 days.
Concomitant treatment with certain agents against depression may pose a risk serotonin syndrome - a combination of symptoms such as fever, stiffness, tremor, muscle cramps and altered mental condition may be early signs of progression of the condition.This condition requires immediate medical attention. There must be at least 14 days after the end of treatment with fentanyl before initiation of treatment with these drugs.
Grants, delivery, packages and prices
| | | | | |
| --- | --- | --- | --- | --- |
| subsidies | extradition | Dispensing form and strength | Packing | Price in kr. |
| | Indicates that the medicine is subject to the rules in the Order on Prescriptions, §4. May only be delivered once after the same prescription, cf. section 14 | sublingual resoribletter100 micrograms | 10 pcs. (Blister) | 953,05 |
| | Indicates that the medicine is subject to the rules in the Order on Prescriptions, §4. May only be delivered once after the same prescription, cf. section 14 | sublingual resoribletter100 micrograms | 30 pcs. (Blister) | 2.822,95 |
| | Indicates that the medicine is subject to the rules in the Order on Prescriptions, §4. May only be delivered once after the same prescription, cf. section 14 | sublingual resoribletter100 microgramParanova Denmark | 30 pcs. (Blister) | 2.199,65 |
| | Indicates that the medicine is subject to the rules in the Order on Prescriptions, §4. May only be delivered once after the same prescription, cf. section 14 | sublingual resoribletter100 microgramOrifarm | 30 pcs. (Blister) | 2.154,00 |
| | Indicates that the medicine is subject to the rules in the Order on Prescriptions, §4. May only be delivered once after the same prescription, cf. section 14 | sublingual resoribletter100 microgram2care4 | 30 pcs. (Blister) | 2.781,00 |
| | Indicates that the medicine is subject to the rules in the Order on Prescriptions, §4. May only be delivered once after the same prescription, cf. section 14 | sublingual resorbletter200 micrograms | 10 pcs. (Blister) | 953,05 |
| | Indicates that the medicine is subject to the rules in the Order on Prescriptions, §4. May only be delivered once after the same prescription, cf. section 14 | sublingual resorbletter200 micrograms | 30 pcs. (Blister) | 2.822,95 |
| | Indicates that the medicine is subject to the rules in the Order on Prescriptions, §4. May only be delivered once after the same prescription, cf. section 14 | sublingual resorbletter200 microgramParanova Denmark | 30 pcs. (Blister) | 2.640,00 |
| | Indicates that the medicine is subject to the rules in the Order on Prescriptions, §4. May only be delivered once after the same prescription, cf. section 14 | sublingual resorbletter200 microgramOrifarm | 30 pcs. (Blister) | 2.596,00 |
| | Indicates that the medicine is subject to the rules in the Order on Prescriptions, §4. May only be delivered once after the same prescription, cf. section 14 | sublingual resorbletter200 microgram2care4 | 30 pcs. (Blister) | 2.772,00 |
| | Indicates that the medicine is subject to the rules in the Order on Prescriptions, §4. May only be delivered once after the same prescription, cf. section 14 | sublingual resoribletter 300 micrograms | 30 pcs. (Blister) | 2.822,95 |
| | Indicates that the medicine is subject to the rules in the Order on Prescriptions, §4. May only be delivered once after the same prescription, cf. section 14 | sublingual resoribletter400 micrograms | 30 pcs. (Blister) | 2.822,95 |
| | Indicates that the medicine is subject to the rules in the Order on Prescriptions, §4. May only be delivered once after the same prescription, cf. section 14 | sublingual resoribletter400 microgram2care4 | 30 pcs. (Blister) | 2.798,00 |
| | Indicates that the medicine is subject to the rules in the Order on Prescriptions, §4. May only be delivered once after the same prescription, cf. section 14 | sublingual resoribletter600 micrograms | 30 pcs. (Blister) | 2.822,95 |
| | Indicates that the medicine is subject to the rules in the Order on Prescriptions, §4. May only be delivered once after the same prescription, cf. section 14 | sublingual resoribletter800 micrograms | 30 pcs. (Blister) | 2.822,95 |