Aciclovir "Hospira"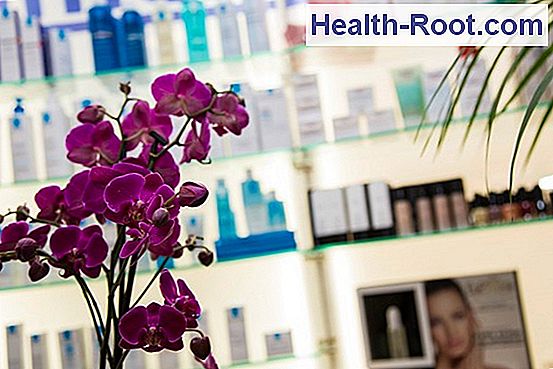 Producer: Hospira Nordic


contains

Aciclovir "Hospira" is a medicine for herpes infections.


Active substances

acyclovir




Application

Aciclovir "Hospira" is used to treat herpes cerebral palsy.

Only used in hospitals.




Dosage

Available as a concentrate for infusion into a vein. The dose is individual and depends on the severity of the infection.

Reduced dose in poorly functioning kidneys.




possible side effects
Common (1-10%)

Fever, reactions and discomfort at the injection site, fatigue

Diarrhea, Nausea, Abdominal pain, Vomiting

Headache, dizziness

Skin rash, Skin rash, Hypersensitivity to sunlight

Uncommon (0.1-1%)

Hair Loss

Allergic reactions

Rare (0.01-0.1%)

Shortness of breath

Allergic swelling of the face as well as the oral cavity and larynx, anaphylactic shock - an acute severe allergic condition

Impact of the kidneys

Very rare (less than 0.01%)

hepatitis

Blood deficiency, Increased risk of infection due to lack of white blood cells, Increased tendency to bleeding due to decrease in platelets

Difficulty in controlling arms and legs, awareness of weakness, confusion, hallucinations, coma, cramps, psychosis, brain impact, asthenia, sleepiness, speech distress

Kidney failure




Pregnancy

Can be used if necessary.


breastfeeding

Can be used if necessary.


Traffic

No warning.


Blood donor

Do not drop. 1 day quarantine.



effect
Works by inhibiting the formation of herpesvirus in herpessmed cells.
Half-life in the blood (T?):

ca. 2 hours (at normal renal function)
increasing as a result of malfunctioning kidneys up to about 20 hours (in very poorly functioning kidneys)
ca. 6 hours in patients in hemodialysis.
.
Pharmaceutical forms
Concentrate for solution for infusion. 1 ml contains 25 mg aciclovir (like aciclovir sodium).
Special warnings
Aciclovir "Hospira" should be used with caution:
Elderly should provide adequate fluid intake.
Using other medicines
It is important to inform your doctor about all the medicines you are taking.
Probenecid (antidiabetic agent) increases the effect of Aciclovir "Hospira".
Grants, delivery, packages and prices
| | | | | |
| --- | --- | --- | --- | --- |
| subsidies | extradition | Dispensing form and strength | Packing | Price in kr. |
| | May only be delivered once after the same prescription unless the recipient has stated on the prescription, how many times and with what time intervals additional extradition must take place | concentrate for solution for infusion, 25 mg / ml | 5 x 10 ml | 337,95 |
| | May only be delivered once after the same prescription unless the recipient has stated on the prescription, how many times and with what time intervals additional extradition must take place | concentrate for solution for infusion, 25 mg / ml | 5 x 20 ml | 633,55 |