Actrapid®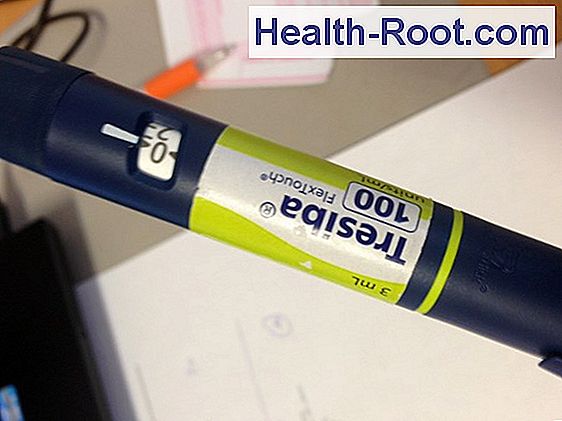 Producer: Novo Nordisk


contains

Actrapid® is a medicine for diabetes (diabetes). Rapid insertion and short-acting insulin. Note: There have been serious errors in handling this medicine. Use only fast-acting insulin in conjunction with a meal. Read more under Special warnings.


Active substances

Insulin (human)




Application

Actrapid® is used to treat:




Dosage

Available as an injection for injection under the skin.
The dose is determined individually by the doctor.
You take your injections yourself.
The dose should be taken immediately before a meal.
Note: The cartridge is intended for use in special insulin pen.
possible side effects
Very common (over 10%)

Low blood sugar

Common (1-10%)

Reaction at the injection site

Swelling due to fluid accumulation in the body

Uncommon (0.1-1%)

Nervous inflammation, eg on the arms and legs

Vision disturbance, blurred vision

Very rare (less than 0.01%)

Anaphylactic shock - an acute severe allergic condition

retinal Changes
Too high dose relative to need:
In case of overdose, the blood sugar levels fall too much, which may cause symptoms such as dizziness, cold sweat, warmth, headache, palpitations and possibly. angina.
It is important to pay attention to these symptoms as the symptoms at this time can be removed by eating sugar.
Further development of excessive dose may cause seizures and unconsciousness (insulin shock) that can be treated with glucagon.
Symptoms usually occur if the meal is postponed or in connection with hard physical work. In the latter case, symptoms may occur several hours after work.




Pregnancy

Can be used if necessary.

As the need for insulin is often changed during pregnancy, it is important to check with your doctor during pregnancy.




breastfeeding

Can be used if necessary.


Traffic

No warning.


Blood donor

Do not drop. Donor must be declared by the donor village.


doping

Use of Actrapid® results in exclusion from sports fights, unless a derogation (TUE) is given due to diabetes.




effect
Works by replacing the body's insulin production. Insulin is a hormone that forms in the pancreas. Insulin is necessary for the development of glycogen paws, fat deposits and protein and for sugar burn.
Diabetics have insufficient insulin. Many therefore need to have injected insulin to get normalized metabolic processes, including. sugar metabolism.
The effect occurs approximately 30 minutes after injection under the skin.
The effect is most strongly after 2-3 hours, and it lasts approx. 7 hours, depending on dose.
Pharmaceutical forms
Solution for injection in vial. 1 ml contains 100 IU human insulin. Actrapid® Penfill®, solution for injection in cartridge. 1 ml contains 100 IU human insulin.
Special warnings
Actrapid® should be used with caution:
Alcohol can increase the effect of insulin.
You should consult your doctor before traveling between different time zones as you may. should take insulin and food at times other than usual.
Second, while disease, especially infections and fever, usually increases the need for insulin.
If you also have diseases that affect adrenal glands, pituitary gland, thyroid gland, kidney or liver, or are older, it may be necessary to change the insulin dose.
Changing to another type of insulin may cause the usual early warning symptoms of reduced blood sugar levels (hypoglycaemia) to change or become less pronounced than those with the previous insulin.
Note: There have been serious errors in handling this medicine.
Typical errors:
Diffusion of dose between fast acting and slow acting insulin. Causes too low blood sugar and there is a case of insulin shock
Confusion of morning and evening doses. Causes too low blood sugar
Double dose is given. Causes too low blood sugar.
NB! Use only fast-acting insulin in conjunction with a meal.
Read more about Error withActrapid® on pro. under "Typical Serious Errors."
Using other medicines
It is important to inform your doctor about all the medicines you are taking.
Certain antihypertensive drugs (non-selective beta-blockers) may obstruct the symptoms of low blood sugar.
MAO inhibitors (agents for depression or Parkinson's disease) may increase the effect of Actrapid®.
Large doses of adrenal gland hormone may reduce the effect of Actrapid®.
Concomitant use of certain antihypertensive drugs (ACE inhibitors) may cause low blood sugar levels.
Pioglitazone (antidiabetes mellitus 2), together with insulin, may increase the risk of heart failure. Combination of funds should be used with caution.
Grants, delivery, packages and prices
| | | | | |
| --- | --- | --- | --- | --- |
| subsidies | extradition | Dispensing form and strength | Packing | Price in kr. |
| | May only be delivered once after the same prescription unless the recipient has stated on the prescription, how many times and with what time intervals additional extradition must take place | solution for injection in a vial of 100 IU / ml | 10 ml | 173,55 |
| | May only be delivered once after the same prescription unless the recipient has stated on the prescription, how many times and with what time intervals additional extradition must take place | solution for injection in cylinderampul100 IU / ml | 5 x 3 ml | 342,80 |
| | May only be delivered once after the same prescription unless the recipient has stated on the prescription, how many times and with what time intervals additional extradition must take place | solution for injection in cylinderampul100 IU / ml | 5 x 3 ml (Paranova) | 340,55 |