Aldara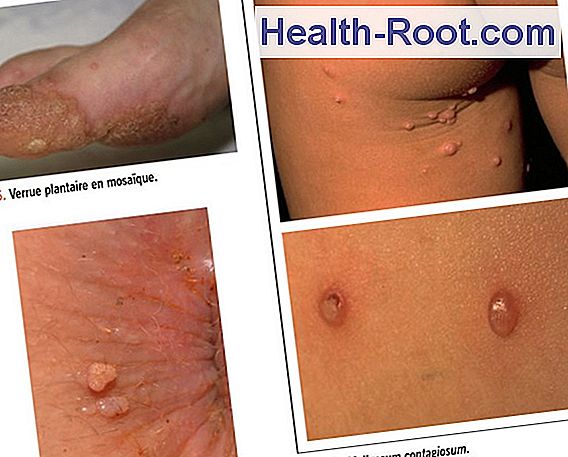 Producer: Meda


contains

Aldara is a drug against genital warts and actinic keratoses (sunbathing).


Active substances

Imiquimod




Application

Aldara is used to treat warts (condylomas). In addition, the agent may be used for certain forms of forecourt cancer (basal cell cancer) and by thickening of the skin's face and scalp's horn layer when other local treatment is not useful.




Dosage

Available as cream.
Genital warts Adults. Lubricate in a thin layer before bedtime 3 times a week. Treatment is continued until all visible signs of warts have disappeared, but no longer than 16 weeks.
Basal Cell Carcinoma Adults. Spread a thin layer before bedtime 5 times a week. Treatment is continued for 6 weeks.
Thickening of the skin Adults. Lubricate in a thin layer before bedtime 3 times a week. Treatment is continued for 4 weeks. The doctor then evaluates whether the treatment should be repeated.
Note:
The cream must only sit on the skin for approx. 8 hours after which it must be washed with mild soap and water. See also "Handling and Durability".
A letter cream covers an area of ??20 cm2.
Maximum dose is a letter.
Experience is missing about. children <18 years old and with renal and / or hepatic impairment.
possible side effects
Very common (over 10%)

Reactions and discomfort at the application site

Change in skin sensibility

Severe skin reaction, skin rash, skin rash with inflamed bladder, redness

Common (1-10%)

Fever, Influenza-like symptoms, Decreased appetite, Pain, Fatigue

Nausea

Inflammation of the lymph nodes

chest pain

Joint pain, Muscle pain

Headache, Insomnia

Inflammation of the skin, cold sores

infections

Uncommon (0.1-1%)

Abdominal pains

Sleep-like drowsiness



Should not be used

Aldara must not be used if you have an allergy to the ingredients.




Pregnancy

Can be used if necessary.


breastfeeding

Can be used if necessary.


Traffic

No warning.


Blood donor

Must be dropped. If you can lose, however, depends on your illness.



effect

Works by activating the body's own immune system so it is better able to fight the virus that is caused by the warts.




Pharmaceutical forms

Cream 5%. 1 g contains 50 mg imiquimod.




Special warnings
The drug should not be used on open wounds.
With warts under the foreskin, pull the foreskin back and wash the area daily.
For signs of pruritus narrowing (eg due to ulceration or swelling) treatment should be discontinued.
The cream must be washed before sexual activity.
You should avoid the solarium and protect the treated skin area from sunlight (eg use high factor sunscreen).
Using other medicines
It is important to inform your doctor about all the medicines you are taking.
Other creams with the same active substance (imiquimod) should not be used in the same areas as Aldara as it may increase the risk of and aggravate skin reactions.
Grants, delivery, packages and prices
| | | | | |
| --- | --- | --- | --- | --- |
| subsidies | extradition | Dispensing form and strength | Packing | Price in kr. |
| | May only be delivered once after the same recipe, unless the delivery takes place in several smaller portions at a time | creme5% | 12 pcs (Orifarm) | 587,20 |
| | May only be delivered once after the same recipe, unless the delivery takes place in several smaller portions at a time | creme5% | 12 pcs. | 587,20 |
| | May only be delivered once after the same recipe, unless the delivery takes place in several smaller portions at a time | creme5% | 12 pcs. (Abacus) | 709,15 |