Alfuzosin "Orifarm" film-coated tablets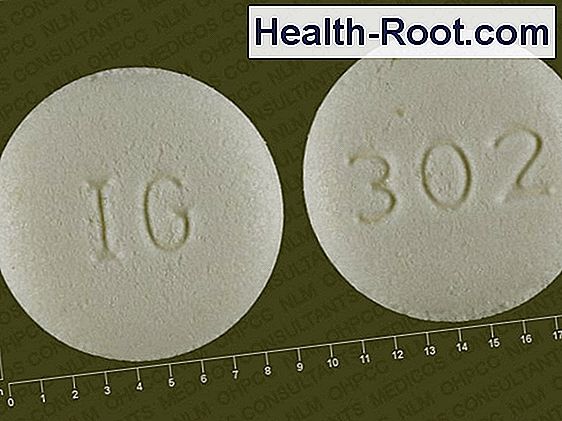 Producer: Parallel imports


contains

Alfuzosin "Orifarm" is a means of enlarged prostate. Alpha-blocker.


Active substances

alfuzosin




Application

Alfuzosin "Orifarm" is used for the treatment of enlarged prostate end surgery.




Dosage

Available as tablets.
Adults. Usually 1 tablet (2.5 mg) 3 times a day.
Older. The starting dose. Usually 1 tablet (2.5 mg) twice a day. The dose may be increase to a maximum of 4 tablets (10 mg) a day.
Note:
Experience is missing about. children under 16 years old.
possible side effects
Common (1-10%)

Powerlessness, Utilpashed

Diarrhea, Nausea, Abdominal pain, Dry mouth

Blood pressure drop when you get up

Headache, dizziness

Uncommon (0.1-1%)

Increased tendency to bleeding due to decrease in platelets

Syncope

Very rare (less than 0.01%)

Badly functioning liver

angina

Allergic swelling of the face as well as the oral cavity and larynx

Unknown

Deficiency in the brain *

Increased risk of infection due to lack of white blood cells

Prolonged painful erection

Complication of surgery in the eye
* Seen in special patient groups (eg in previous brain bleeding / blood clot in the brain).
Should not be used
Alfuzosin "Orifarm" should not be used for:
very poor working liver
badly functioning heart
hypersensitivity to the substance or hypersensitivity to similar substances (doxazosin and terazosin).



Pregnancy

Not applicable.


breastfeeding

Not applicable.


Traffic

No warning.


Blood donor

Do not drop. 7-day quarantine.



effect
By blocking the so-called alpha-1a receptors in the automatic (autonomic) nervous system. This relaxes the muscles of the urethra so that urination is facilitated.
The effect occurs during days to weeks.
The half life in the blood (T?) is 3-9 hours.
Pharmaceutical forms
Tablets. 1 tablet (film-coated) contains 2.5 mg alfuzosin hydrochloride.
Special warnings
Alfuzosin "Orifarm" should be used with caution:
of the elderly
in poorly functioning liver or kidneys
by affected echoes (the electrical activity of your heart)
If you are a heart patient, for example, suffering from heart rhythm or taking medicines for high blood pressure
As the drug can cause dizziness and drop in blood pressure, you should avoid driving or operating dangerous machines until you know how the agent affects one.
Using other medicines
It is important to inform your doctor about all the medicines you are taking.
Alfuzosin "Orifarm" enhances the blood pressure lowering effect of diltiazem, nifedipine and verapamil (antihypertensive agents). Concomitant treatment with these agents may cause severe blood pressure drop.
Fungicides (eg itraconazole) and HIV agents (ritonavir) may potentiate the effect of Alfuzosin "Orifarm".
Grants, delivery, packages and prices
| | | | | |
| --- | --- | --- | --- | --- |
| subsidies | extradition | Dispensing form and strength | Packing | Price in kr. |
| | May only be delivered once after the same prescription unless the recipient has stated on the prescription, how many times and with what time intervals additional extradition must take place | film-coated tablets 2.5 mgOrifarm | 30 pcs. (Blister) | 141,40 |
| | May only be delivered once after the same prescription unless the recipient has stated on the prescription, how many times and with what time intervals additional extradition must take place | film-coated tablets 2.5 mgOrifarm | 90 pcs. (Blister) | 85,00 |
substitution
film-coated tablets 2.5 mg
Xatralsanophi Alfuzosin
ProstazosinTEVA Alfuzosin
Alfuzosin "Orion" Orion Pharma Alfuzosin