ALK 801 Bigift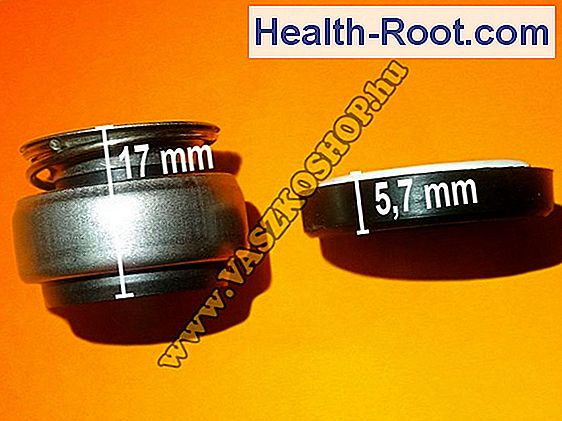 Producer: ALK


contains

ALK 801 Bigift is a means of testing for allergy and for allergy vaccination.


Active substances

Allergens




Application

ALK 801 Bigift is used for detection of allergy by a prick test and for allergy vaccination in case of hypersensitivity to the bigift.




Dosage

Available as a solution and solution for injection that is injected under the skin after dilution.
Prick Test done with the lancet on the inside of the forearm or on the back.
allergy Vaccination is divided into an uptake phase and a maintenance phase:

During the uptake phase, increasing amounts are administered, usually once a week.
During the maintenance phase, the interval between injections gradually increases to 6-8 weeks. Then continue for 3-5 years.
possible side effects
Soluprick®: Short-term reactions and itching at the application site. Rare allergic reactions and very rare severe allergic condition with rapid blood pressure drop, respiratory distress and possibly cramps (anaphylactic shock).Aquagen® and Alutard®:
Very common (over 10%)

Reactions and discomfort at the injection site

Headache

Common (1-10%)

Fatigue

Diarrhea, Indigestion, Nausea, Vomiting

Cough, Spiritlessness

Skin rash, Skin rash, Hives, Redness

conjunctivitis

Uncommon (0.1-1%)

Back pain

Anaphylactic shock - an acute severe allergic condition
With unknown frequency, dizziness, palpitations, bluish skin and mucous membranes, low blood pressure, skin sensitivity, asthma, muscle contraction in the trachea, abdominal pain, joint pain, swollen eyelids, allergic swelling of the face, oral cavity and larynx.



Should not be used

Allergy vaccination should not be used in certain diseases of the immune system, or if you repeatedly get serious reactions with hypersensitivity during treatment.




Pregnancy

Use only under certain conditions.
Normally, a prick test and startup of allergy vaccination will be postponed after pregnancy unless it is essential.
ALK 801 Bigift does not directly affect the fetus. You can usually continue your treatment if you become pregnant.



breastfeeding

Can be used if necessary.


Traffic

No warning.


Blood donor

Special quarantine rules for vaccines.

Soluprick®: Must be dropped.





effect

Works by injecting larger and larger doses of bigift over a long period of time. In this way, the body gets used to the poison so that you do not react so violently to a bistro.




Pharmaceutical forms

Soluprick® SQsolution for priest test, put a 3 bottles of standardized extract in increasing strength: 10, 100 and 300 micrograms / ml.

Aquagen® SQ, solution for injection. 1 vial contains 450,000 SQ-U corresponding to 100,000 SQ-U / ml after reconstitution. solvency (Alk diluent).

Alutard® SQ, suspension for injection, treatment set toopdoseringsfasen a 4 vial of allergen extract (bound to aluminum hydroxide) in increasing strength: 100, 1,000, 10,000 and 100,000 SQ-U / ml.

Alutard® SQsuspension for injection tothe maintenance phase with allergen extract (bound to aluminum hydroxide) in the strength of 100,000 SQ-U / ml.




Special warnings

You must stay with your doctor for observation for at least ? hour after injection so that any serious hypersensitivity reaction can be treated immediately.




Using other medicines
It is important to inform your doctor about all the medicines you are taking.
Concomitant treatment with ACE inhibitors (antihypertensive agents) increases the risk of anaphylactic shock and the combination should be avoided.
Grants, delivery, packages and prices
| | | | | |
| --- | --- | --- | --- | --- |
| subsidies | extradition | Dispensing form and strength | Packing | Price in kr. |
| | May only be delivered once after the same prescription unless the recipient has stated on the prescription, how many times and with what time intervals additional extradition must take place | Injection Suspension. Initial Set | 4 htgl. a 5 ml | 3.376,95 |
| | May only be delivered once after the same prescription unless the recipient has stated on the prescription, how many times and with what time intervals additional extradition must take place | suspension of suspension for injection. 100,000 sq. u / ml | 1 htgl. a 5 ml | 2.923,15 |
| | May only be delivered once after the same prescription unless the recipient has stated on the prescription, how many times and with what time intervals additional extradition must take place | powder and solvent for solution for injection, dissolve.450.000 sq./htgl | 1 htgl. + 1 htgl. alk diluent | 1.069,25 |
| | May only be delivered once after the same prescription unless the recipient has stated on the prescription, how many times and with what time intervals additional extradition must take place | solution for primer test (10 + 100 + 300) microg. | 3 x 2 ml | 2.141,00 |