Amaryl®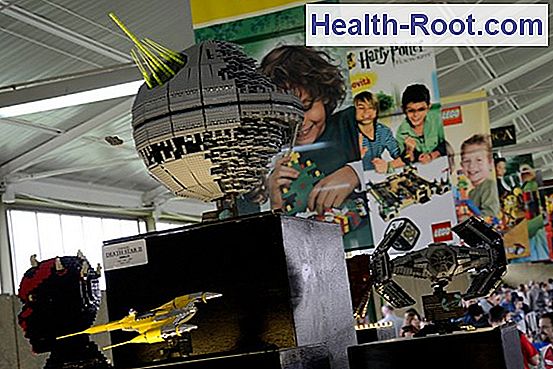 Producer: sanofi


contains

Amaryl® is a medicine for diabetes 2.


Active substances

glimepiride




Application

Amaryl® is used to treat:
Diabetes 2, where the increased blood sugar can not be controlled satisfactorily with diet, weight loss and exercise.
This type of treatment usually only takes place in normal and lightweight over 40 years.
Dosage
Available as tablets.
The dose is determined individually by the doctor.
Initial dose
Usually 1 mg a day increasing 1 mg each or every 2 weeks.
maintenance dose
Usually 1-4 mg a day.
Daily doses above 4 mg rarely produce additional effects.
Note:
The tablets should be taken immediately before or in connection with today's first meal.
The tablets should be swallowed whole or half.
Do not crush or chew.
Reduced dose in poorly functioning kidneys.
possible side effects
Rare (0.01-0.1%)

Blood deficiency, Increased risk of infection due to lack of white blood cells, Increased tendency to bleeding due to decrease in platelets

Low blood sugar

Hair Loss

Very rare (less than 0.01%)

Poor functioning liver, hepatitis, abdominal pain

Inflammation of blood vessels

Allergic reactions

Unknown

Hypersensitivity to sunlight

visual disturbances
Reduced sugar levels in the blood (hypoglycaemia) may include seen by overdose or lack of food intake.
So-called hypoglycemic coma (coma due to very low sugar levels in the blood) with fatal outcome may occur.
Should not be used
Amaryl® should not be used at:
Insufficient diabetes
Diabetes with oxygen accumulation in the blood
Infectious diseases, accidents and major operations. In these cases, temporary conversion to insulin may be necessary.



Pregnancy

Should not be used due to lack of knowledge.


breastfeeding

Should not be used due to lack of knowledge.


Traffic

No warning.


Blood donor

Do not drop. 2-day quarantine.



effect
Works by releasing insulin from the pancreas and increasing the cell's sensitivity to insulin. This improves metabolism processes, incl. sugar burn, so the sugar content in the blood is lowered.
The effect occurs quickly and lasts approx. 24 hours.
The half life in the blood (T?) is 5-8 hours.
Pharmaceutical forms
Tablets. 1 tablet contains 1 mg (partial), 2 mg (partial), 3 mg (partial) or 4 mg (partial) glimepiride.
Special warnings
Amaryl® should be used with caution:
After long periods of time, the drug should be used with caution, especially if you are being treated with a beta blocker (antihypertensive agent) as the symptoms of low blood sugar may be uncharacteristic.
Using other medicines
It is important to inform your doctor about all the medicines you are taking.
The effect of Amaryl® may be increased by a number of drugs, for example:

certain antihypertensive drugs (non-selective beta blockers and ACE inhibitors)
blood thinners (phenprocoumon and warfarin)
phenylbutazone (antidiabetic agent)
sulfamethoxazole / trimethoprim (antibiotic)
anti-ulcers (ranitidine)
fluconazole (fungicide).

The effect of Amaryl® can be reduced by a number of drugs, eg:

certain diuretics (sliced ??diuretics and thiazide diuretics)
phenobarbital (epileptic)
glucocorticoids (adrenal gland hormone)
rifampicin (tuberculosis).

Amaryl® should be taken at least 4 hours before colesevelam (cholesterol lowering agent) to prevent colesevelam from reducing the effect of Amaryl®.
Grants, delivery, packages and prices
| | | | | |
| --- | --- | --- | --- | --- |
| subsidies | extradition | Dispensing form and strength | Packing | Price in kr. |
| | May only be delivered once after the same prescription unless the recipient has stated on the prescription, how many times and with what time intervals additional extradition must take place | tablets1 mg | 90 pcs. (Blister) | 187,35 |
| | May only be delivered once after the same prescription unless the recipient has stated on the prescription, how many times and with what time intervals additional extradition must take place | tablets2 mg | 90 pcs. (Blister) | 302,90 |
| | May only be delivered once after the same prescription unless the recipient has stated on the prescription, how many times and with what time intervals additional extradition must take place | tablets3 mg | 90 pcs. (Blister) | 436,75 |
| | May only be delivered once after the same prescription unless the recipient has stated on the prescription, how many times and with what time intervals additional extradition must take place | tablets4 mg | 90 pcs. (Blister) | 426,90 |
dyes
Indigotine (indigocarmin) (E132)
Iron oxides and iron hydroxides (E172)
substitution
tablets 1 mg
Glimepiride "Sandoz" Sandoz Glimepiride
Glimepirid "Stada" STADA Nordic Glimepirid
Glimepiride Bluefish Bluefish Glimepiride
Glimepiride "Orion" Orion Pharma Glimepiride
tablets 2 mg
Glimepiride "Sandoz" Sandoz Glimepiride
Glimepiride "KRKA" KRKA Glimepiride
Glimepirid "Stada" STADA Nordic Glimepirid
Glimepiride Bluefish Bluefish Glimepiride
Glimepiride "Orion" Orion Pharma Glimepiride
3 mg tablets
Glimepiride "Sandoz" Sandoz Glimepiride
Glimepiride "KRKA" KRKA Glimepiride
Glimepirid "Stada" STADA Nordic Glimepirid
Glimepiride "Orion" Orion Pharma Glimepiride
tablets 4 mg
Glimepiride "Sandoz" Sandoz Glimepiride
Glimepiride "KRKA" KRKA Glimepiride
Glimepirid "Stada" STADA Nordic Glimepirid
Glimepiride Bluefish Bluefish Glimepiride
Glimepiride "Orion" Orion Pharma Glimepiride