Amoxicillin "Orifarm"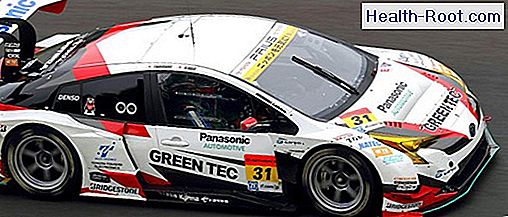 Producer: Parallel imports


contains

Amoxicillin "Orifarm" is an antibiotic. Broad-spectrum penicillin.


Active substances

amoxicillin




Application

Amoxicillin "Orifarm" is used to treat:
Infections with bacteria that may be affected by broad-spectrum penicillin, eg middle ear infection caused byHaemophilus influenzae, or urinary tract infections.
Amoxicillin is also combined with other drugs in the treatment of gastric ulcer, as an infection with the bacteriumHelicobacter pylori can be a contributing cause of the ulcer.
Dosage
Available as tablets.
The dose depends on the nature and severity of the disease.
Adults and children over 40 kg

Usually 375-750 mg twice a day.
Higher dose at certain infections, but no more than 4,000 mg a day.

Children under 40 kg

Usually 50 mg per kg body weight per day divided into 3 doses, but no more than 3,000 mg a day.
In case of serious infections: 100 mg per kg bodyweight divided into 3-4 doses, but not more than 4,000 mg a day.

Reduced dose in poorly functioning kidneys.
possible side effects
Common (1-10%)

Diarrhea, Nausea

Skin rash

Very rare (less than 0.01%)

Hepatitis, colonitis

Blood deficiency, Inhibition of blood's ability to solidify, Tendency to bleeding, Increased risk of infection due to lack of white blood cells, Increased tendency to bleeding due to decrease in platelets

Cramps, dizziness, involuntary moving movements

Serious skin reaction, Severe skin reaction where skin is damaged, Serious drug reaction with internal organs

Allergic swelling of the face as well as the oral cavity and larynx, Allergic reactions, Anaphylactic shock - An acute severe allergic condition, Mumps infection

Unknown

Strong response to dead bacteria after antibiotic treatment
Should not be used
Amoxicillin Orifarm should not be used for:
Hypersensitivity to penicillin or penicillin-like agents.
Kiss sickness, as the risk of skin rashes is high.



Pregnancy

Can be used if necessary.


breastfeeding

Can be used if necessary.


Traffic

No warning.


Blood donor

Do not drop. 4 weeks quarantine after end of treatment.



effect
Works by destroying the bacterial cell wall so that they go to the ground. The agent is effective against several different bacterial species than ordinary penicillin and is thus broad-spectrum.
The half life in the blood (T?) is approximately 1 hour.
Pharmaceutical forms
Tablets. 1 tablet (film-coated) contains 500 mg or 750 mg of amoxicillin (as trihydrate).
Special warnings
Amoxicillin "Orifarm" should be used with caution:
In any treatment with an antibiotic, the bacteria may become insensitive (resistant) to the used agent and any other antibiotics. Amoxicillin "2care4" is broad-spectrum, and the risk of development of resistance is therefore greater than with ordinary penicillin.
You will often notice an improvement already after two days, but you must continue treatment after the doctor's instructions
Using other medicines
It is important to inform your doctor about all the medicines you are taking.
Probenecid (antidiabetic agent) may potentiate the effect of Amoxicillin "Orifarm".
Other types of antibiotics (erythromycin and tetracycline) reduce the effect of Amoxicillin "Orifarm".
Amoxicillin "Orifarm" can rarely reduce the effect of birth control pills.
Grants, delivery, packages and prices
| | | | | |
| --- | --- | --- | --- | --- |
| subsidies | extradition | Dispensing form and strength | Packing | Price in kr. |
| | May only be delivered once after the same prescription unless the recipient has stated on the prescription, how many times and with what time intervals additional extradition must take place | film-coated tablets500 mgOrifarm | 12 pcs. (Blister) | Expired 12-02-2018 |
| | May only be delivered once after the same prescription unless the recipient has stated on the prescription, how many times and with what time intervals additional extradition must take place | film-coated tablets750 mgOrifarm | 100 pieces. (Blister) | Deleted 29-01-2018 |
substitution
film-coated tablets 500 mg
ImadraxSandoz Amoxicillin
Amoxicillin "EuroPharma" Parallel Import Amoxicillin
Amoxicillin "2care4" Parallel Import Amoxicillin
film-coated tablets 750 mg
ImadraxSandoz Amoxicillin
Amoxicillin "Mylan" Mylan Amoxicillin
Amoxicillin "EuroPharma" Parallel Import Amoxicillin
Amoxicillin "2care4" Parallel Import Amoxicillin