Escitalopram "Krka"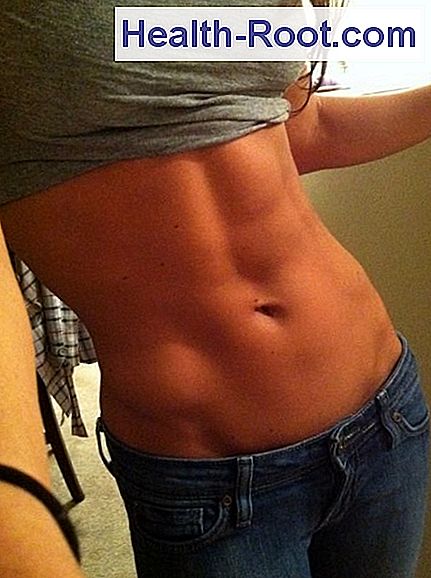 Producer: KRKA


contains

Escitalopram "Krka" is a drug for depression. SSRI.


Active substances

escitalopram




Application

Escitalopram "Krka" is used to treat depression, anxiety for intercourse with others (social phobia), panic disorder, generalized anxiety and obsessive compulsive disorder (OCD).




Dosage

Available as tablets.

Depression Adults. Initial dose. Usually 10 mg once a day. Dosage may occur after 1 week. increase over 3-4 days to 20 mg a day.

social anxiety disorder The starting dose. Usually 10 mg a day for 2-4 weeks. Then maintenance dose at 5-20 mg per day.

panic disorder Adults. The starting dose. Usually 5 mg once a day. After one week, increase to maintenance dose 10-20 mg a day.

Generalized Anxiety and OCD Initial dose. Usually 10 mg a day. The dose may be increased to 20 mg per day.

Note:
You should usually take no more than 20 mg a day due to increased risk of cardiac arrhythmia (prolonged QT interval) at higher doses.
In the case of older than 65 years, a half-dose and usually a lower maximum dose are usually used.
Should not be used in children and adolescents under 18 years due to lack of experience.
The dose should be reduced by very poorly functioning kidneys.
In poorly functioning liver, the starting dose should be 5 mg a day and should not exceed 10 mg a day.
possible side effects
Most frequently, the side effects are transient.
Very common (over 10%)

Nausea

Headache

Common (1-10%)

Fever, Impaired appetite, Fatigue, Weight gain, Increased appetite

Diarrhea, Constipation, Dry mouth, Vomiting

sinusitis

Joint pain, Muscle pain

Anxiety, Gaben, Shaking, Dizziness, Sleepiness, Insomnia, Abnormal dreams, Unrest, Changes in the sensory of the skin

Increased sweating

Impotence, Missing or Delayed ejaculation, Missing orgasm (Women), Reduced sex drive

Uncommon (0.1-1%)

Bleeding in the gastrointestinal tract

Swelling due to fluid accumulation in the body

Fainting, Confusion, Nervousness, Panic Attack, Unrest and Restlessness

Hair Loss

Bleeding from the uterus

Vision disturbances, tinnitus

Rare (0.01-0.1%)

Slow pulse

Aggressiveness, Hallucinations, Personality Disorders, Serotonin Syndrome, Infertility or Alert to Your Own / Own Look or Parts of Your Body

Anaphylactic shock - an acute severe allergic condition

Unknown

Hepatitis, Liver Impact

Blood pressure drop when getting up, Cardiac arrhythmias, Impact of eczema (including prolonged QT interval *)

Increased tendency to bleeding due to decrease in platelets

Too little sodium in the blood

Movement Disorders, Convulsions, Ways, Motor Unrest, Suicide Attitude, Suicidal thoughts, involuntary moving movements

Skin bleeding and mucous membranes

Allergic swelling of the face as well as the oral cavity and larynx

Prolonged painful erection, Lack of urination
* Prolonged QT interval is a particular type of heart rhythm disorder, which in some cases can lead to sudden death.
Serotonin syndrome (including fever, stiffness, tremor, muscle cramps and altered mental state) and malignant neuroleptic syndrome (eg muscle rigidity, involuntary movements in the arms and legs, shaking, confusion, speech and swallowing difficulty, high fever, unstable blood pressure) has occurred with the use of SSRIs. Both conditions may be severe and require quick medical attention. The risk is increased by concomitant use of a variety of other means, including other agents for depression, certain agents for migraines and psychosocial agents.
Certain side effects such as anxiety, fatigue and sleep disturbances can be difficult to distinguish from the disease itself.
Should not be used
The product must not be used:
If you suffer from a certain type of heart rhythm disturbance (prolonged QT interval or long QT syndrome).
Concomitant use of medicines that cause irregular heartbeat (prolonged QT interval).
Concomitant use of so-called MAOIs (eg anti-depressant or Parkinson's disease).



Pregnancy

Can be used if necessary. This text differs from the company's approved product information (product summary). Can be used if necessary. This text differs from the company's approved product information (product summary).


breastfeeding

Should not be used due to lack of knowledge.


Traffic

No warning.


Blood donor

Do not drop. 2 weeks quarantine after end of treatment.



effect

Works by increasing the amount of signalserotoninwhich is important for the pulse transmission in the brain. Error regulation of these impulses seems to play a certain role in the development of depression, but the exact mechanism of action is not known. The full effect of depression can be expected after 2-6 weeks of treatment.

The half life in the blood (T?) is approximately 30 hours, in the elderly something longer.




Pharmaceutical forms

Tablets. 1 tablet (film-coated) contains 5 mg, 10 mg (partial), 15 mg or 20 mg escitalopram (as oxalate).




Special warnings
Possible increased risk of suicidal ideation or suicide behavior at the start of treatment, especially in young people under 25. In the first weeks of treatment and changes in dose, attention should be paid to indications of possible suicidal ideation or suicide attempts at all - especially in symptoms of anxiety or if there have been cases of suicidal behavior in the past.
In children and adolescents under 18 years of age, there is an increased risk of suicidal behavior and aggression. The drug should not be used for children and adolescents under 18 years of age. due to lack of experience.
For treatment of counterparty anxiety, the anxiety may be worse at the beginning of treatment.
If you suffer from afschizophrenia, psychotic symptoms can worsen.
The product should be used with caution when:

Badly functioning kidneys
Epilepsy and impaired convulsion threshold
Green star
Mani
Increased tendency for bleeding
Increased risk of decreased sodium content in the blood
Simultaneous treatment with Electrostimulation (ECT).

In case of an allergic reaction, cramps, cramps or worsening of epilepsy, treatment should be discontinued.
In addition, the drug should be used with caution if there is an increased risk of developing prolonged QT interval - a particular type of rhythm disturbance in the heart. For example, too little potassium in the blood, slow heart rate, various heart conditions, concomitant use of diuretics, and if you are a woman or over 65 years of age. If you experience symptoms of cardiac arrhythmias (eg palpitation, dizziness, fainting), consult your doctor.
SSRI type antidepressants may reduce bone mass and thus increase the risk of fractures. However, decreased bone mass is also seen in untreated depression.
Can reinforce the influence of alcohol on consciousness and motor skills, which may, for example, be of significance in motor driving and operation of machines.
Risk of blood sugar changes if you suffer from diabetes.
At the end of treatment, the dose should be reduced gradually (usually over at least 4 weeks). In case of sudden cessation, there is a risk of endometrial symptoms such as dizziness, shaking, nausea, insomnia and fatigue.
Using other medicines
It is important to inform your doctor about all the medicines you are taking.
Escitalopram "Krka" may increase the effect of blood thinning agents.
Escitalopram "Krka" must not be taken if you are taking MAO inhibitors (anti-depressant, Parkinson's disease or infections) or if you have been treated with isocarboxazide (a MAOI) within the last 14 days. Treatment with isocarboxazide must not commence 14 days after the end of treatment with Escitalopram "Krka".
Do not use with medicines that may lead to prolonged QT interval - a particular form of heart rhythm disturbances. This applies, inter alia, to certain remedies for heart rhythm disorders, certain antipsychotic drugs, and more antibiotics and antidepressants.
Concomitant use of certain other anti-depressant agents (eg other SSRIs, SNRIs), certain painkillers (tramadol) and certain antidepressants (triptans) may cause serotonin syndrome (see section 4.8).
The impact of a number of other means - including certain remedies for cardiac arrhythmias and certain other anti-depressant agents (tricyclic antidepressants) may increase.
Caution in combination with agents that may increase the risk of convulsions (eg, certain other anti-depression (TCA) agents, certain anti-psychosal medicines and certain antidrugs (tramadol)).
Herbal preparations containing perikon may alter the effect of escitalopram "Krka".
Grants, delivery, packages and prices
| | | | | |
| --- | --- | --- | --- | --- |
| subsidies | extradition | Dispensing form and strength | Packing | Price in kr. |
| | May only be delivered once after the same prescription unless the recipient has stated on the prescription, how many times and with what time intervals additional extradition must take place | film-coated tablets5 mg | 30 pcs. (Blister) | 43,80 |
| | May only be delivered once after the same prescription unless the recipient has stated on the prescription, how many times and with what time intervals additional extradition must take place | film-coated tablets5 mg | 100 pieces. (Blister) | 111,55 |
| | May only be delivered once after the same prescription unless the recipient has stated on the prescription, how many times and with what time intervals additional extradition must take place | film-coated tablets10 mg | 30 pcs. (Blister) | 137,30 |
| | May only be delivered once after the same prescription unless the recipient has stated on the prescription, how many times and with what time intervals additional extradition must take place | film-coated tablets10 mg | 56 pcs. (Blister) | 107,50 |
| | May only be delivered once after the same prescription unless the recipient has stated on the prescription, how many times and with what time intervals additional extradition must take place | film-coated tablets10 mg | 100 pieces. (Blister) | 54,65 |
| | May only be delivered once after the same prescription unless the recipient has stated on the prescription, how many times and with what time intervals additional extradition must take place | film-coated tablets 15 mg | 30 pcs. (Blister) | 49,70 |
| | May only be delivered once after the same prescription unless the recipient has stated on the prescription, how many times and with what time intervals additional extradition must take place | film-coated tablets 15 mg | 100 pieces. (Blister) | 111,55 |
| | May only be delivered once after the same prescription unless the recipient has stated on the prescription, how many times and with what time intervals additional extradition must take place | film-coated tablets 20 mg | 30 pcs. (Blister) | 230,80 |
| | May only be delivered once after the same prescription unless the recipient has stated on the prescription, how many times and with what time intervals additional extradition must take place | film-coated tablets 20 mg | 56 pcs. (Blister) | 62,80 |
| | May only be delivered once after the same prescription unless the recipient has stated on the prescription, how many times and with what time intervals additional extradition must take place | film-coated tablets 20 mg | 100 pieces. (Blister) | 165,75 |
dyes
Iron oxides and iron hydroxides (E172)
Titanium dioxide (E171)
substitution
film-coated tablets 5 mg
CipralexLundbeck Escitalopram
Escitalopram "Teva" TEVA Escitalopram
Escitalopram "Actavis" Actavis Escitalopram
Escitalopram "Orion" Orion Pharma Escitalopram
Escitalopram "STADA" STADA Nordic Escitalopram
Escitalopram "Accord" Accord Escitalopram
film-coated tablets 10 mg
CipralexLundbeck Escitalopram
Escitalopram "Teva" TEVA Escitalopram
Escitalopram "Actavis" Actavis Escitalopram
Escitalopram "STADA" STADA Nordic Escitalopram
Escitalopram "Accord" Accord Escitalopram
film-coated tablets 15 mg
CipralexLundbeck Escitalopram
Escitalopram "Teva" TEVA Escitalopram
Escitalopram "Actavis" Actavis Escitalopram
Escitalopram "Orion" Orion Pharma Escitalopram
Escitalopram "STADA" STADA Nordic Escitalopram
film-coated tablets 20 mg
CipralexLundbeck Escitalopram
Escitalopram "Teva" TEVA Escitalopram
Escitalopram "Actavis" Actavis Escitalopram
Escitalopram "STADA" STADA Nordic Escitalopram
Escitalopram "Accord" Accord Escitalopram