Hilda Heick bakes up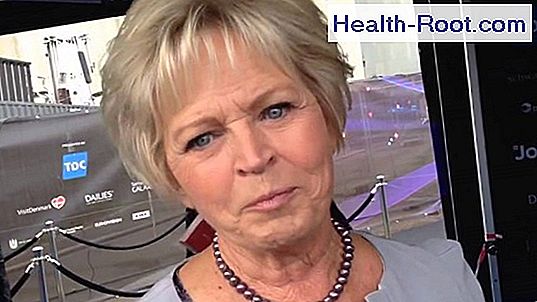 Hilda Heick: singer, television host and lecturer. Grandmother of two boys in 5 and 1 year.
Active grandmother cheers off private agreements to suit the grandchildren
My role as grandmother is important. But, as I'm still active, I can only skip with care if the calendar is out of contract. I would like to cancel all private agreements to suit my two little boys and I enjoy being with them, which happily happens at least one day a week.
When I hear about hormone disrupting drugs, I think of the side effects we can get if we eat food that is sprayed with chemicals. And I think of the toxins that are stored in our body when we apply skin creams, soaps and perfumes.
Ad (read on below)
Sodavand is banded with grandmother
There is not any campaign advice that suits me, but I find it difficult to find out if the packaging of food is ok.
I always read on the packages what are in the products I buy. I am especially focused on baby food, which must be organic. On the whole, I buy organic foods. Sodavand is tied up. I always serve vegetables or a toast salad for the hot meal to offer varied and healthy food.
Also different soaps and creams should be okay and preferably swan labeled. When it comes to a healthy indoor climate, we are fortunate to have automatic change of air, and by the way, we get out every day.
And then I am very aware that plastic toys for my grandchildren are of approved quality without dangerous phthalates.
Children can not even protect themselves
I support the Danish Environmental Protection Agency's campaign "65,000 reasons for better chemistry" to draw attention to the fact that we should not expose children to hormone disrupting substances.
Children can not protect themselves and know what is good for them. It is the adults who are responsible and should prevent the children from consuming or applying these substances as it may ruin the rest of their lives.