I'm jealous of my partner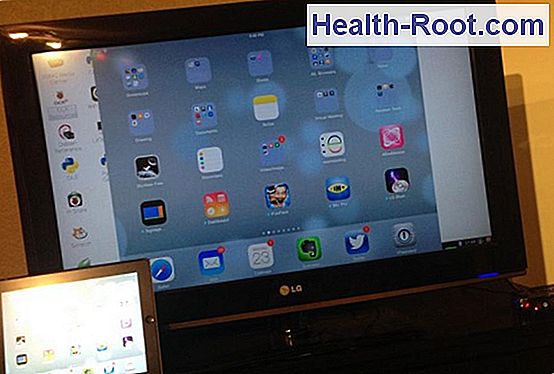 Questions:
Hello Birgitte,
I am writing to you because I have a problem that fills a lot with my everyday life. I am jealous of my companion. I have known him for a year - and I love him very much - and he also loves me and is good at showing it in everyday life. We have a good and active sex life - and really I should just be happy. BUT - after we had known each other for a few months, I began to be jealous of the smallest things.
I have two children together with another man I was with for 10 years. In that regard, I did not know the feeling of jealousy - it simply never came to me. Our relationship ended that he was cheated on me a couple of times and before that he was completely absent in family life.
As I said, I started to be jealous of things like watching other women on the streets, in magazines or in the television. He often comments on what he sees (eg, they look good). Recently, I discovered that he is looking at sex on the internet. In my previous relationship, I knew my boyfriend did - he looked online sending naughty pictures to his friends per. mail and then porn movies - and we talked about it openly. I was not at all jaoloux. But now - in my new relationship - I do not like it. I feel that I'm not good enough when he does. I'm not afraid to lose him - or because he's unfaithful. But I feel that I'm ugly, boring and just so incredibly sad inside.
I have begun to check which pages he is looking at on the internet and checking what's coming in the television in the evening to avoid seeing the movies where, for example. could be naked ladies with I have canceled agreements with my girlfriends because I could not cope with the fact that he was at home and watched movies or went online. It sounds sick - and I hate it - I would not care anymore and just think that such are men once - but I'm just so sad when it happens. It's not a thought I can just push away - I can go and be sorry for it long.
Can there be a connection to that I have experienced infidelity from my former boyfriend? From being completely okay with my former boyfriend doing that - I'm in the very opposite ditch now - and it hurts me.
I wish my boyfriend was open that he looked at those pages on the Internet, but he did not talk to me about that. And the idea that he is sitting and enjoying the pictures he sees - I do not like. But you must also have the right to have some things for yourself, even if you live in a firm relationship.
I do not know if my problem is big enough to be taken up here - but to me it ruins many things in my everyday life.
Yours sincerely
Me.
Reply:
Dear you.
Yes, it's no wonder to be bothered by jealousy. Once you have had the same feeling in your previous relationship, you can take it as an expression that this relationship is very important to you and that you want to maintain the relationship. Therefore, you are alert to the slightest signs that your boyfriend could think of others than you or you are not good enough to him and I find very natural. But of course you have to make an effort to change your way of handling your jealousy, and that is certainly possible.
First of all, it's about moving your focus from what your boyfriend does when you're not together and instead of focusing on yourself. If you feel too boring or are not happy with your appearance, then it's something you're responsible for. Look at yourself in the mirror and find out if you think you are too thick or thin, if you are happy with your skin and your hair and then make an effort to change it. First of all, you must love yourself and be content with yourself.
When it's in place, you get higher self-esteem and are better able to give your boyfriend your love. If you feel bored you can think of how you can personally develop - do you go to something you're interested, do a hobby, read something more? Also think about what interests your boyfriend so that you can get a community that you can develop together. Learn to focus on everything that works well in your relationship, be grateful for it, and make room for your boyfriend to have something for herself, just as you do.
Good luck with that!
Love from
Birgitte,
cohabitation therapist