Visanne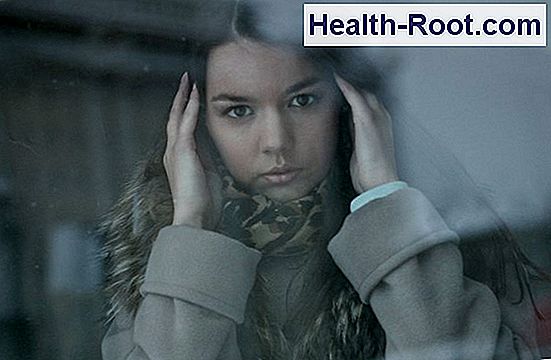 Producer: Bayer


contains

Visanne is a progestogen-prepared.


Active substances

dienogest




Application

Visanne is used to treat afendometriosis.




Dosage

Available as tablets. Adults.
2 mg once a day at the same time each day.
You can begin treatment any day in the menstrual cycle.
Note: For contraception use only contraceptives without hormones, such as condom, spiral or pessar and spermicidal cream. There is no experience in treatment for longer than 15 months.
possible side effects
Common (1-10%)

Powerlessness, Weight gain

Nausea, Air from the intestine, Abdominal pain, Vomiting, Bleeding

Chest tension, hot flushes

Back pain

Headache, Irritability, Migraine, Nervousness, Sleep Disorders

Acne, Hair loss

Bleeding from the vagina, Cysts on the ovary, Reduced sex drive, Vaginal bleeding

Uncommon (0.1-1%)

Swelling due to fluid accumulation in the body, low blood pressure, shortness of breath

Anemia

Tendency to benign tumors in the breasts

bone pain

Anxiety, Depression, Mood swings, Concentration difficulties

Skin inflammation, Hypersensitivity to sunlight

Inflammation in and around the vagina, urinary tract infection

tinnitus

Unknown

Decline in bone mineral density
Should not be used
Should not be used:
If you have previously had blood clots, severe cardiovascular disease or cerebral hemorrhage.
If you have diabetes with many complications
in severe liver disease
If you have had liver cancer
by malignant nodules that were dependent on sex hormones (eg breast cancer, cervical cancer)
by bleeding from the vagina, which can not be explained.



Pregnancy

Do not use.

Endometriosis is not treated during pregnancy.




breastfeeding

Do not use.


Traffic

No warning.


Blood donor

Must be dropped.



effect
Works by reducing your own production of estrogens. This has a beneficial effect on endometriosis.
The half life in the blood (T?) is approximately 11 hours.
Pharmaceutical forms
Tablets. 1 tablet contains 2 mg dienogest.
Special warnings
You should be particularly aware if you start to bleed from the vagina, have diabetes, baldness, liver disease, depression, or blood clots tendency in your immediate family.
Before a scheduled operation, stop treatment with Visanne at least 4 weeks before and treatment should be resumed 2 weeks after you are completely fast.
Larger amounts of grapefruit juice may increase the effect of the drug.
Using other medicines
You must inform your doctor about all the medicines you are taking.
Nevirapine (HIV medicine), some epilepsy drugs (eg phenytoin and carbamazepine), rifampicin (tuberculosis), rifabutin (antibiotic), bosentan (anti-hypertensive medicine) and herbal remedies can reduce the effect of Visanne.
Some antifungals (eg itraconazole and fluconazole), cimetidine (antidiabetic agent), cardiac medicine (eg verapamil and diltiazem), some antibiotics (eg erythromycin, clarithromycin and roxithromycin), HIV agents (eg ritonavir, saquinavir and nelfinavir), antidepressants nefazodone, fluvoxamine and fluoxetine) and grapefruit juice can increase the effect of Visanne and possibly also cause side effects.
Grants, delivery, packages and prices
| | | | | |
| --- | --- | --- | --- | --- |
| subsidies | extradition | Dispensing form and strength | Packing | Price in kr. |
| | May only be delivered once after the same prescription unless the recipient has stated on the prescription, how many times and with what time intervals additional extradition must take place | tablets2 mg | 28 pcs. (Blister) | 443,70 |
| | May only be delivered once after the same prescription unless the recipient has stated on the prescription, how many times and with what time intervals additional extradition must take place | tablets2 mg | 3 x 28 pcs. (Blister) | 1.294,90 |